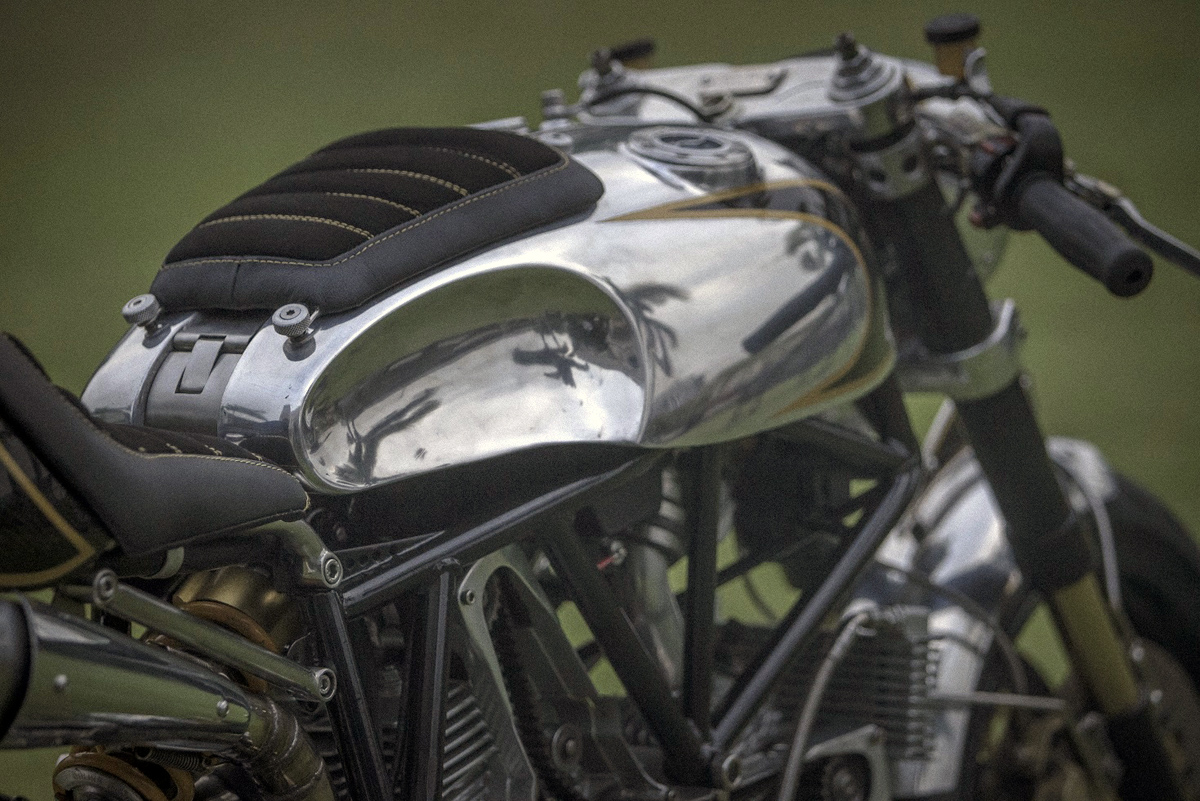 After finding the tired old SuperSport decaying in a garage the bike was relocated to the BCR workshop with the intention of starting work on it straight away. Like any business though, paid work had to come first, so the bike spent 12 months collecting dust, waiting for its turn.
"The first modification made was to the rear frame." recalls Benjie. "We cut the subframe away and fabricated a new one from stainless steel to suit our vision. The new tank was put together using aluminium, shaped with old British race bikes in mind. We added an oil temperature gauge opposite the filler cap in the vein of old 1950s Nortons and a classic stainless steel tank strap with a wrist-watch-style latch to hold it true."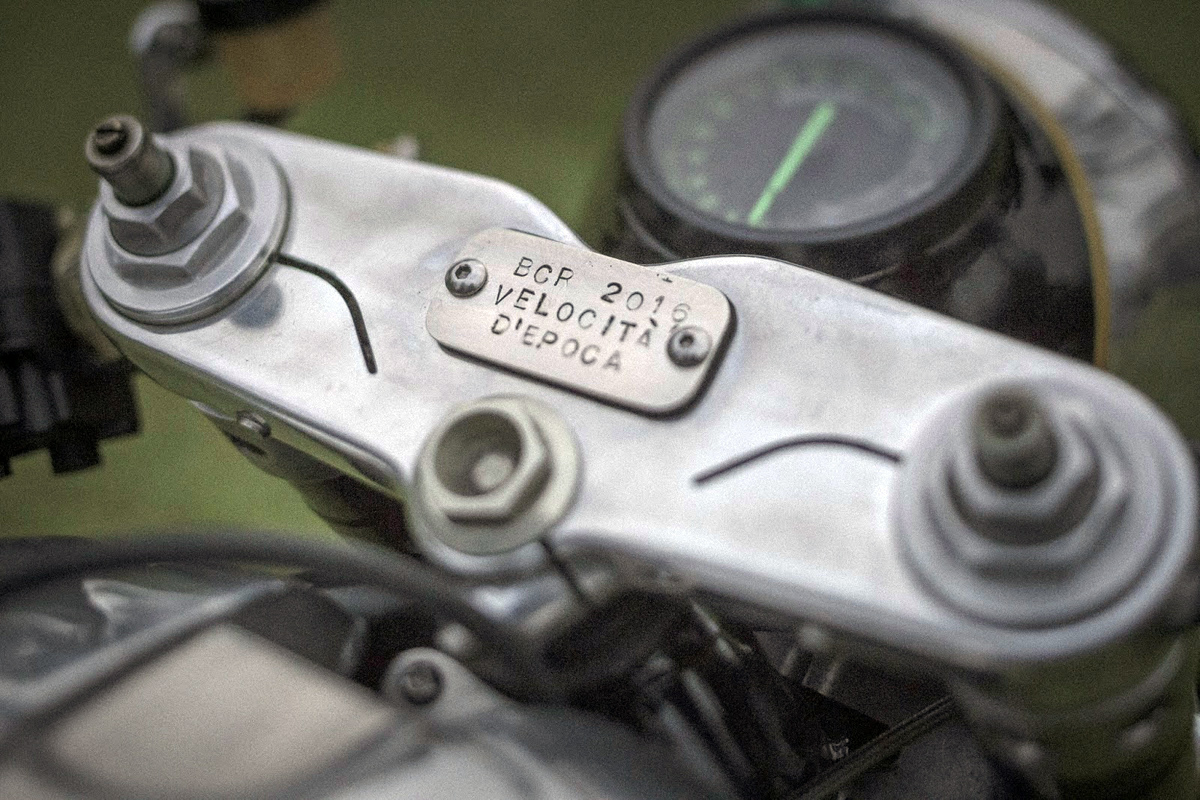 With the work on the fuel tank finished, Benjie and his team began sculpting a steel mould for the rear cowl. Designed to be as short and simple as possible it matches the width of the factory rear wheel perfectly. After the mould was completed it was used to construct the strong, lightweight carbon fibre tail. The seat's upholstery was done using a mix of Alcantara and cowhide leather and a matching tank pad was upholstered to include a nifty storage pocket.
To complement the alloy tank new fenders were rolled from aluminium and secured with stainless steel brackets. The front one even wears a 'pedestrian-slicer' style number plate as a nod to the British motorcycles that influenced the original Cafe Racer movement.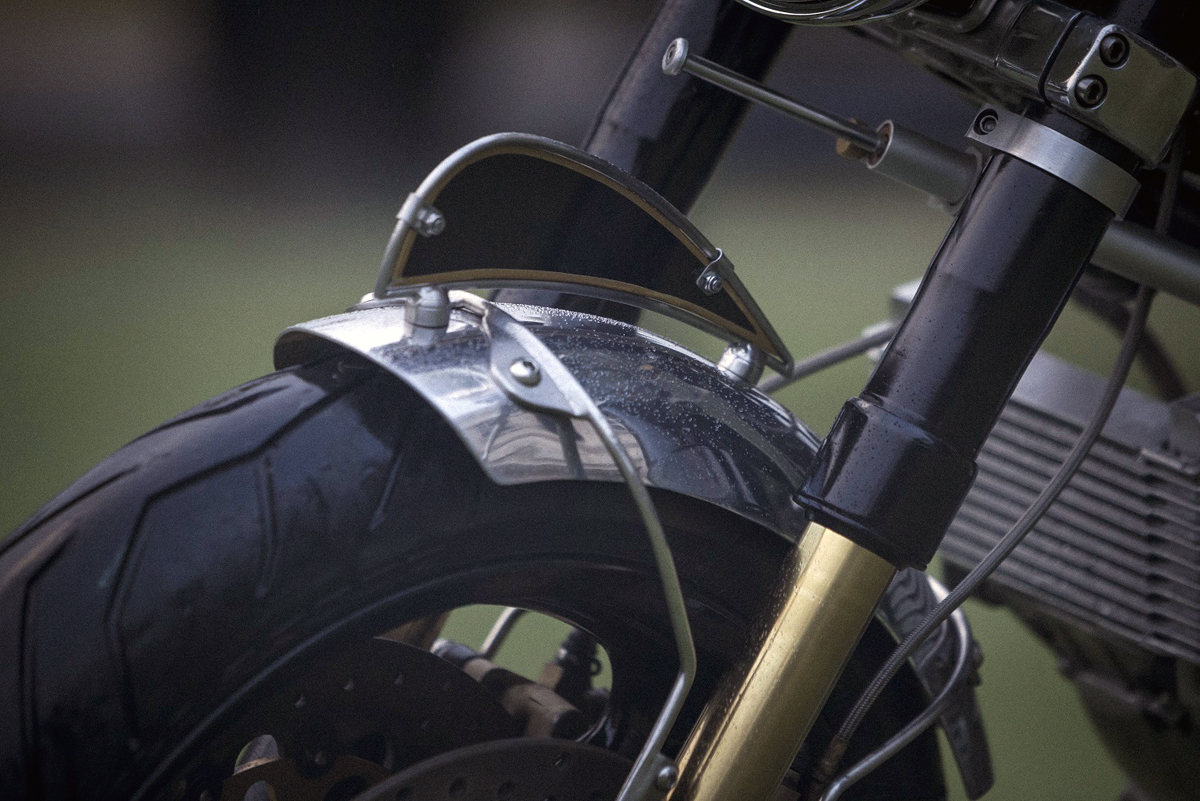 "We fabricated our own stainless clip-on bars with drilled-out speed holes and exposed the blacked-out forks to give the bike a nice racing feel. The hand-hammered headlight bucket has the speedometer recessed into it to once again recognise British design trends from the Cafe Racer era."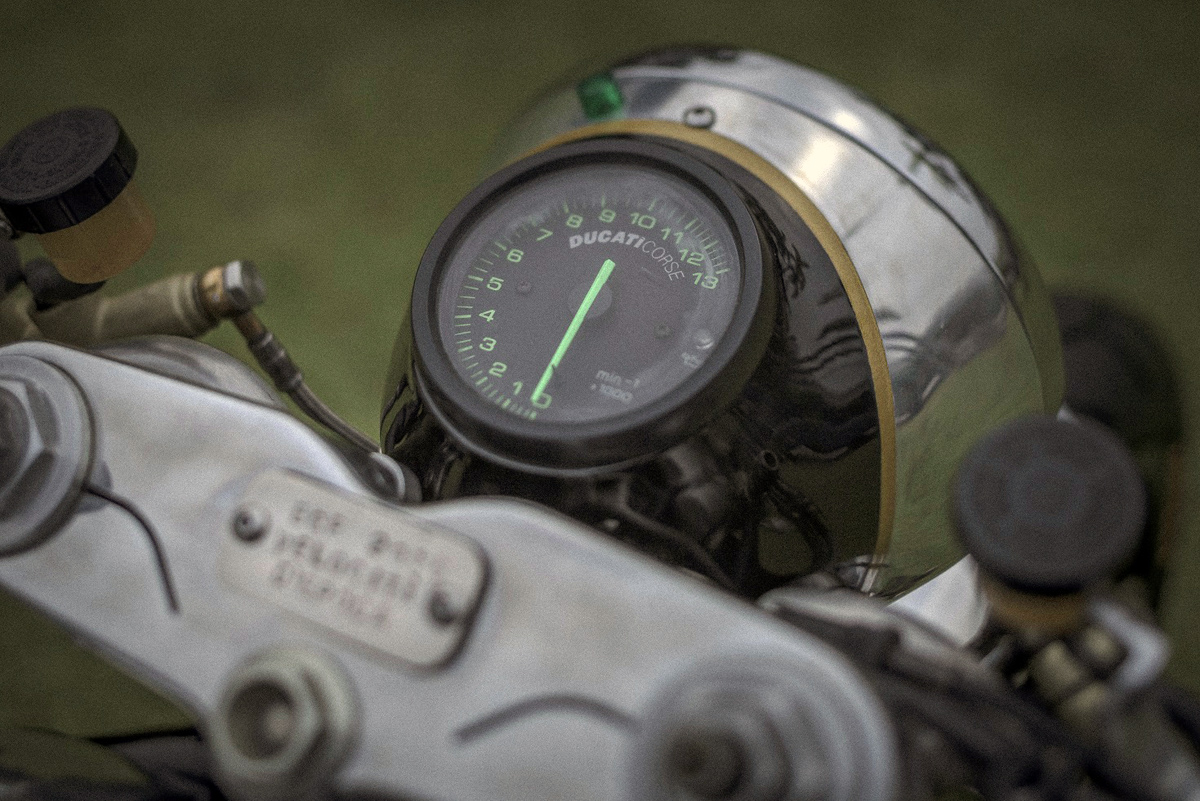 Rather than taking the obvious route and converting to wire-spoked rims, the lightweight aluminium wheels have been retained. A true function over form decision that somehow hasn't detracted visually from the end result. Performance focused Pirelli rubber was also chosen to ensure the bikes rider could properly put it through its paces. And Benjie made a set of new stainless steel footpeg brackets, foot controls and pegs to position the rider correctly for aggressive riding.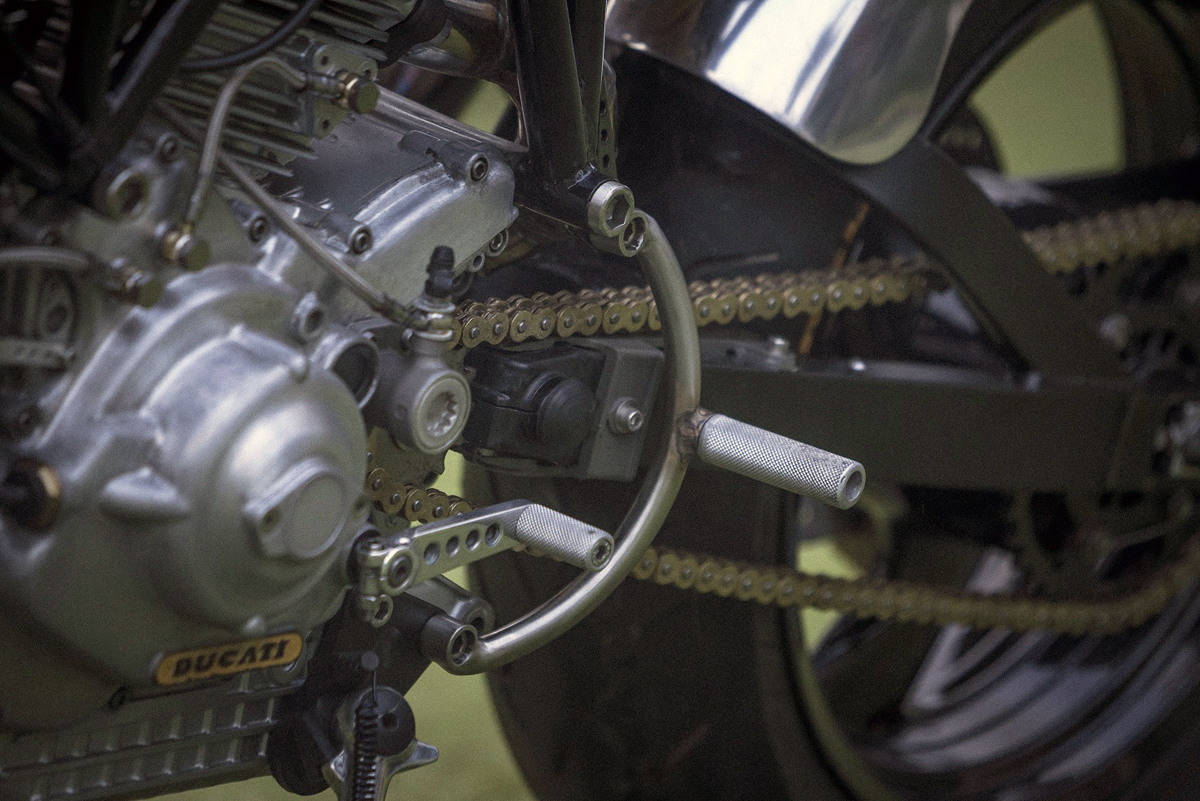 The Velotica D'Epoca's exhaust currently holds the top position in my '2016 sexiest pipes' list. The painstakingly welded, pie-cut stainless headers were inspired by the snakes of Medusa's head. Slithering their way around the engine each one holds a hand-hammered muffler with polished alloy heat shield and exposed welds to illustrate the hard work that went into making them.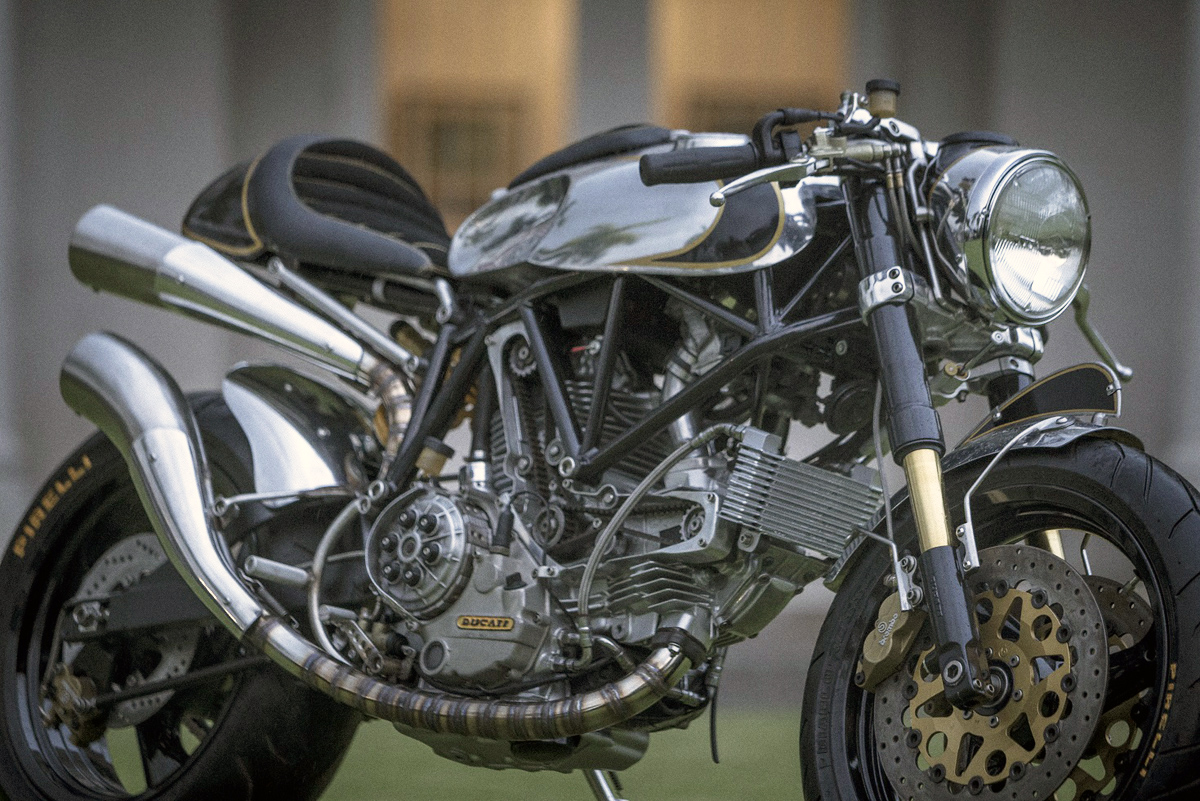 Since the motor was running strong when the bike was purchased it hasn't been heavily reworked. The previous owner had already installed race cams, port & polished the heads, added a Keihin FCR 41mm carb and a programmable ignition system. After a service and some minor maintenance and the carb was re-jetted to suit the custom exhaust and it was ready to rock. The bike's 3-way adjustable Racetech Showa forks, alloy swingarm and adjustable Ohlins mono-shock also provided great performance so they were simply given a good clean and adjusted to suit the bikes new reduced weight.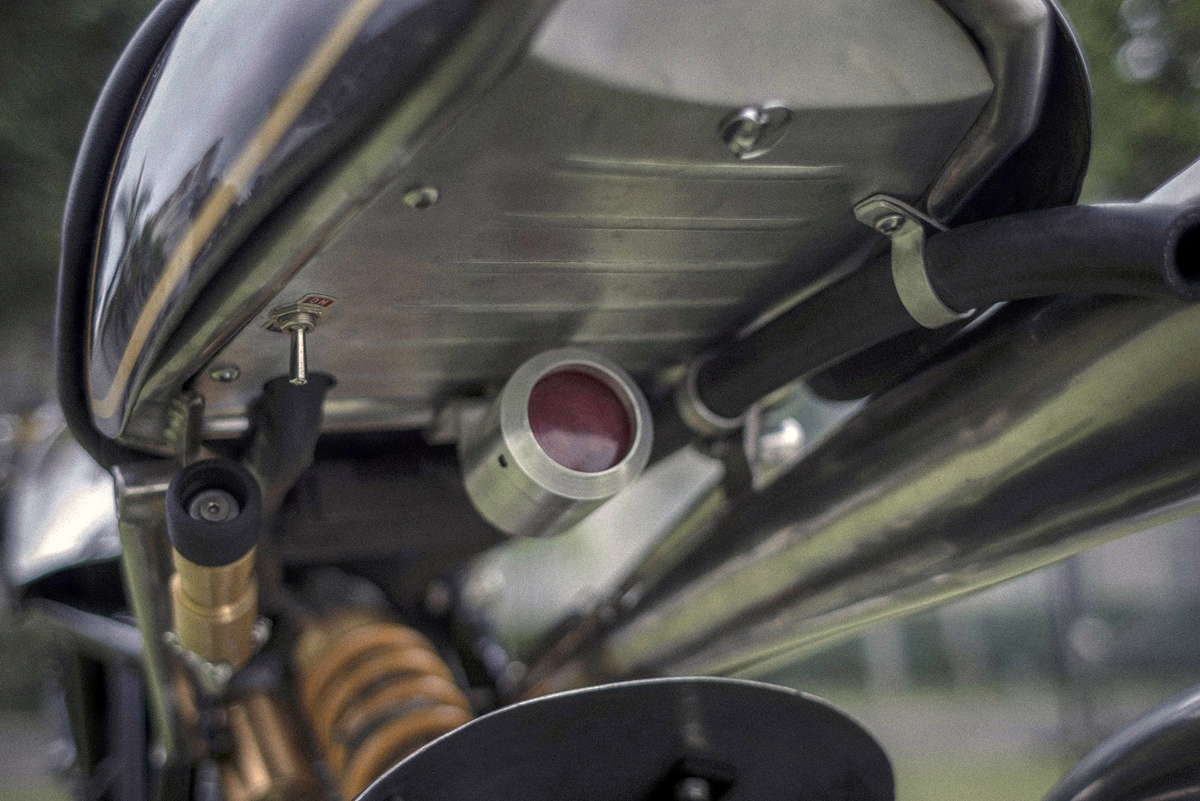 "The Ducati 900SS/SP is fast for its age…" says Benjie. "and our '50s style Cafe Racer conversion makes the Velotica D'Epoca a potent addition to our collection." I couldn't agree more.
Photography by: Ben Chan & Dante Dizon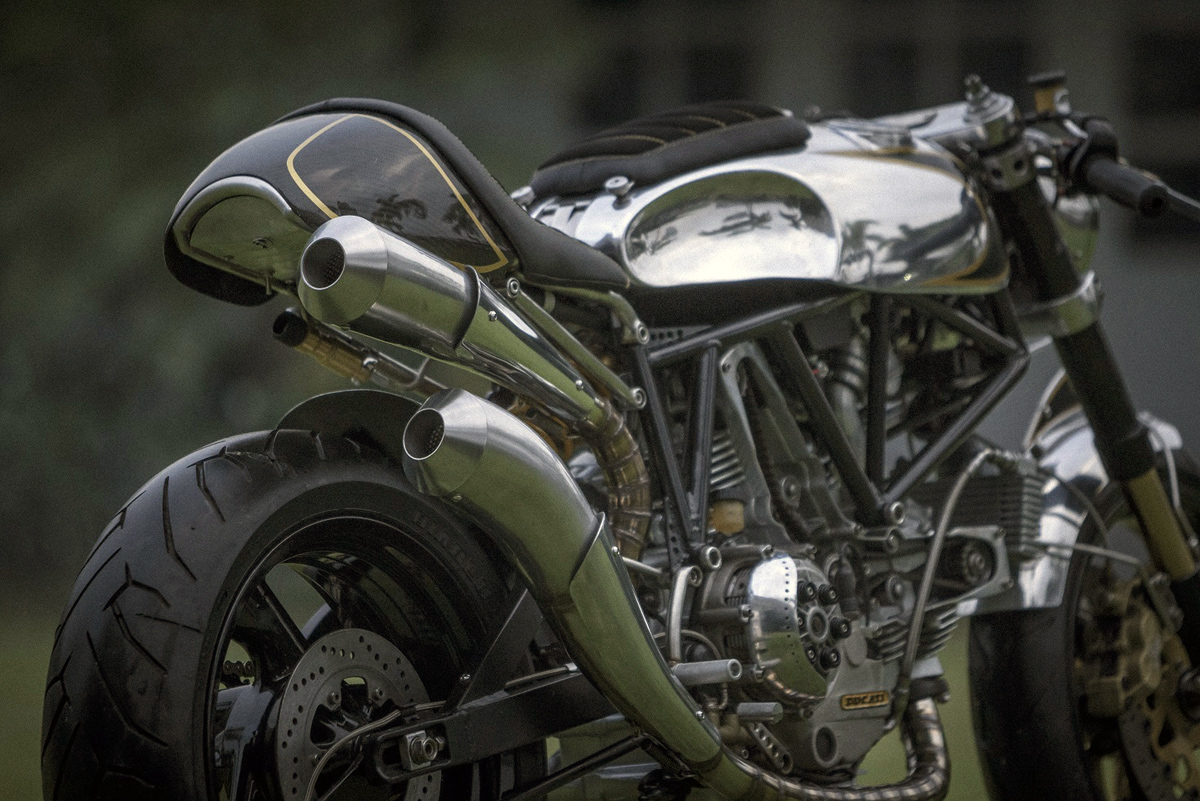 Benjie's Cafe Racers are back! After (successfully) trying their hand at building a few Scrambler and Tracker styled builds they've returned to their Cafe Racer roots. Blending 90's performance with 50's styling their 'Velotica D'Epoca', which translates to 'Vintage Speed', is built around a '96 <a href="https://www.returnofthecaferacers.com/category/ducati-cafe-racer/">Ducati</a> 900 Supersport SP. Blending modern materials with old school fabrication techniques it's the perfect example of what a modern Cafe Racer should be.