A brand loyal customer is someone who shows positive feelings toward a brand. They are dedicated to purchasing said brands products regardless of their shortcomings or what benefits other brands may offer. In more extreme cases, brand loyalty can become a lifelong obsession. It can shape a person and even influence the choices and directions they make throughout their lives.
In the world of motorcycles, brand loyalty is very common. It is why terms like Ducatista and Guzzista exist. In the case of Gabriel Jiménez, his loyalty lies with the Gilera brand. In fact, he's so enamoured with the Italian marque that he's become the go-to guy in Argentina for anything and everything Gilera.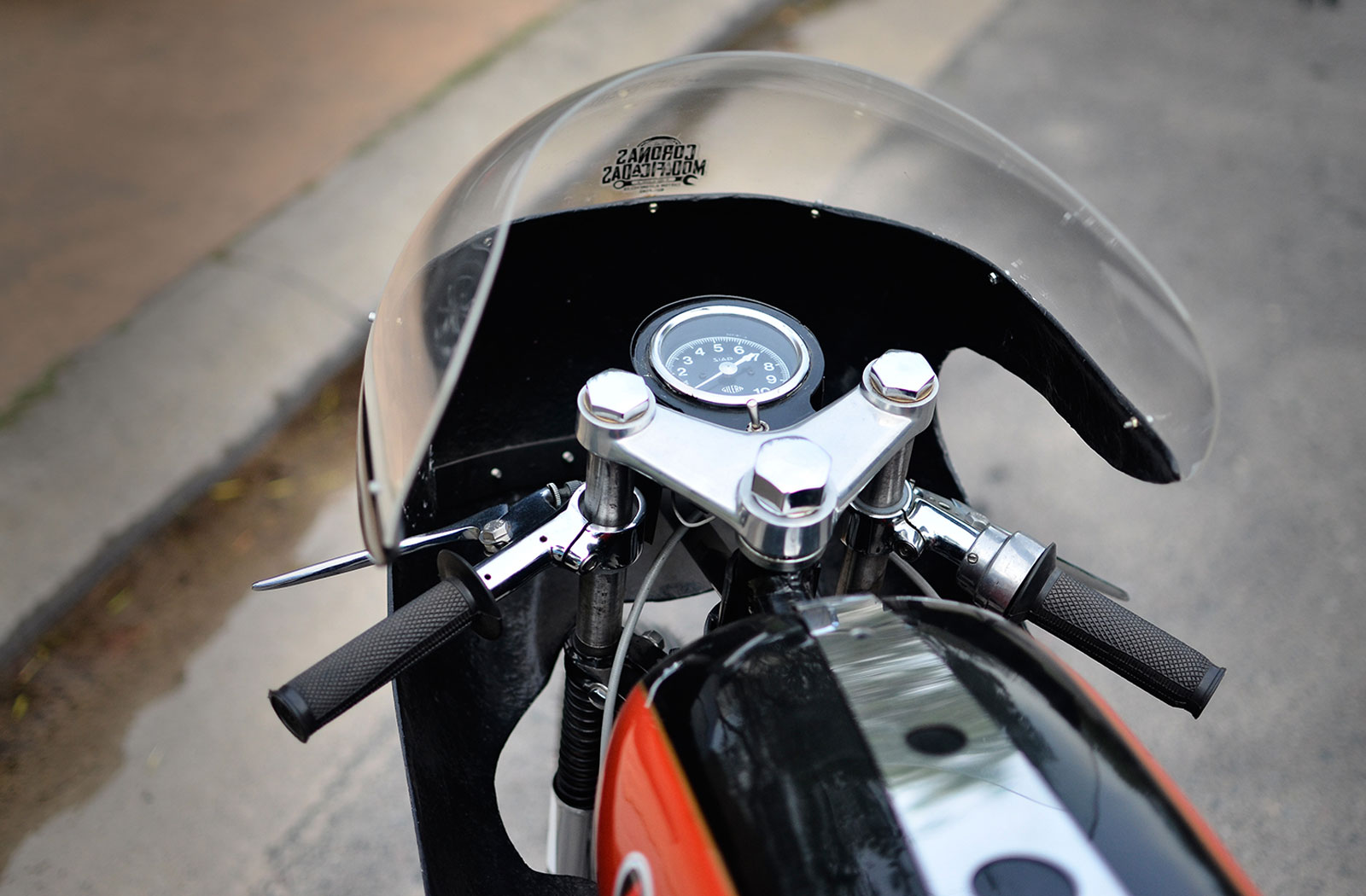 As you'd expect Gabriel has had his fair share of Gileras, but among them is one he holds very dearly. Along with restoring Gileras, Gabriel likes to race them and his current track steed is also his pride and joy. His race bike is based on a 1959 Gilera 150 Sport. A very popular bike in Argentina back in its day thanks to its affordability compared to larger British made motorcycles.
Gabriel took possession of this 150 Sport when a friend surrendered it to him. "He began this project as a Corsa bike but he could not finish it," Gabriel says. "My friend had cannibalized it which I was against because the most important thing for me is to save classic bikes." Unfortunately, the 150 Sport was too far gone to restore so Gabriel made other plans for it. Over the course of around 8 years, he toiled away on the bike with the aim of creating his ultimate Gilera based track bike.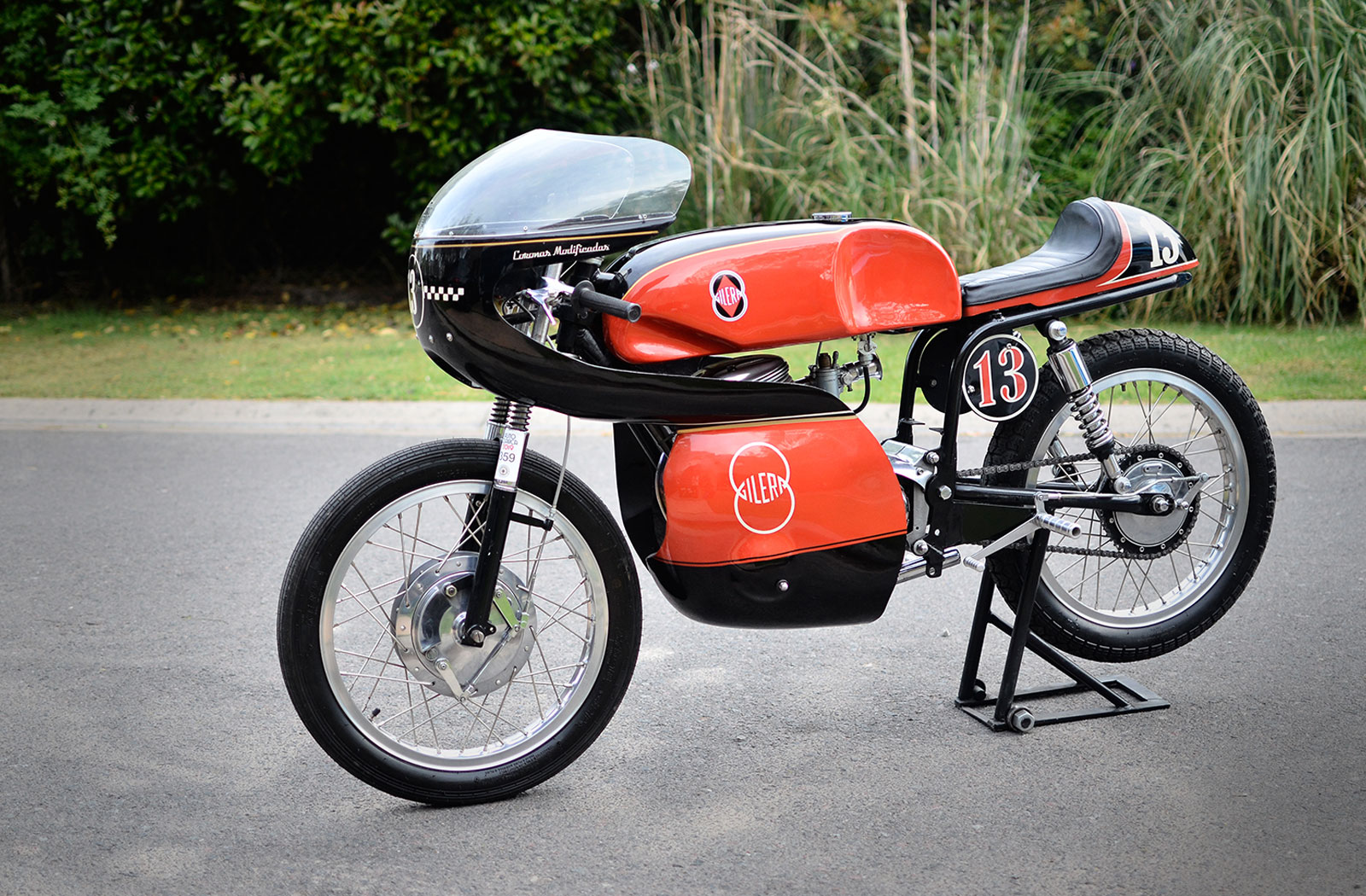 At the very start of the project, Gabriel had nothing more than a frame, forks, a few of the engine components and a pile of machined racing parts. His head was filled with different ideas of how he'd like the bike to turn out but it was a very special fairing that he had hanging in his workshop which defined the direction he took.
"I had a complete fairing of a real race bike from the '60s," he recalls. "It was an Argentinian brand named Zanella from the RK racing series. I knew that had to be the fairing and the gas tank of my bike." But due to its age, the fibreglass of the tank had deteriorated and leaked beyond repair. So Gabriel started the project by building an exact replica of the tank and fabricating a bespoke rear cowl and seat to match.
To achieve his goal of building "a race bike that would win any contest" Gabriel has modified literally every component on his Gilera 150 Sport. "Everything has been made lighter, thinner, faster and safer than the original," he says and we don't doubt the legitimacy of that statement. Eight years is a long time to spend perfecting a motorcycle and when you're as familiar with the donor as Gabriel is, you can be sure it was all time well spent.
From the front forks to the rear wheel Gabriel has added his own touches in order to improve things. He's custom made the bike's footpegs, their linkages and redesigned how they're mounted to the frame. The bike's clip-on bars have been modified to optimise the riding position and the suspension setup has been tailored to his weight and riding style. He's also made ample use of aluminium components where possible such as the wheels to keep weight to a minimum and mounted a tiny, lightweight battery inside the tail.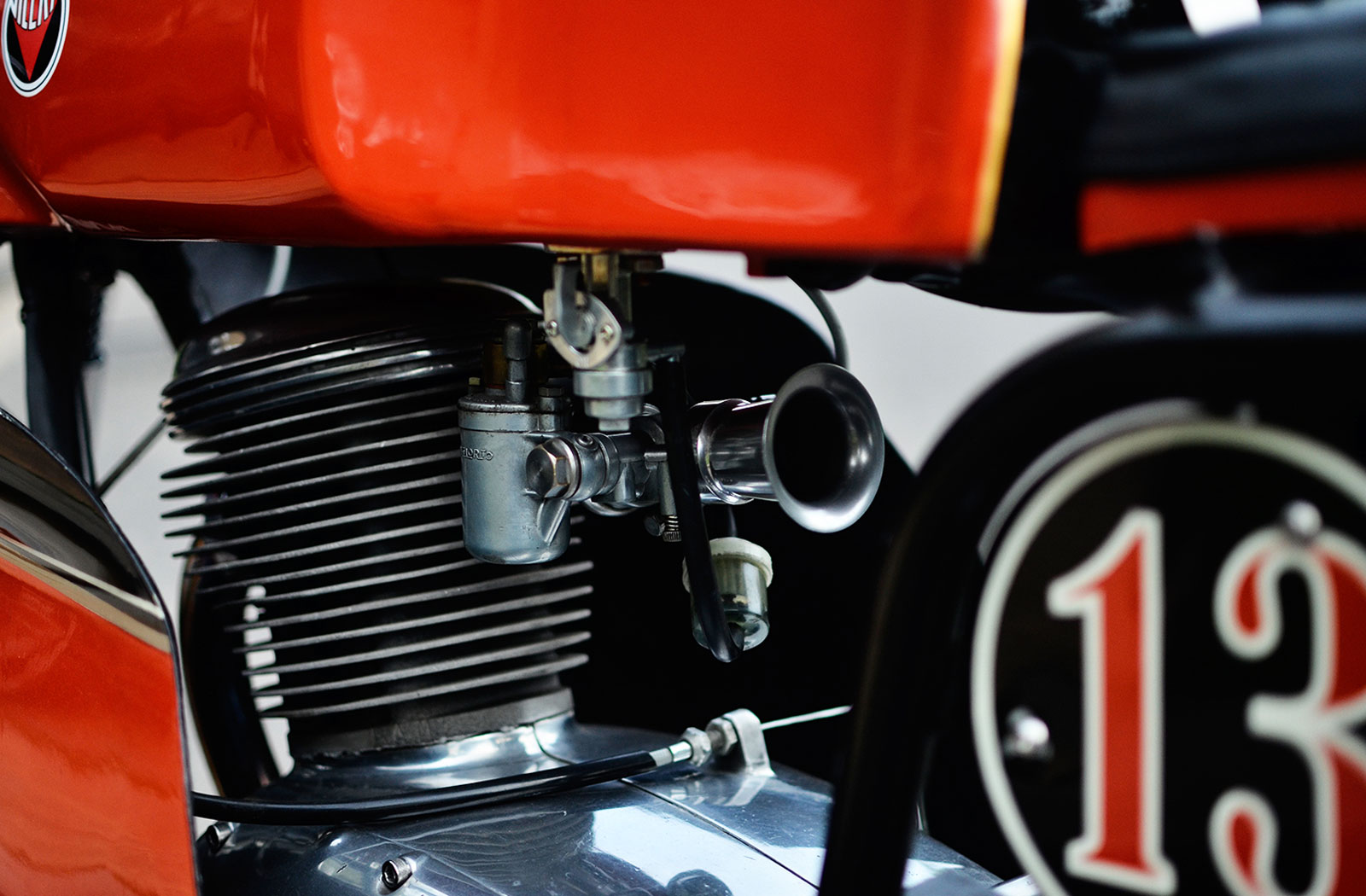 When you're building a Gilera race bike being a Gilera mechanic has its advantages. Over the years Gabriel had amassed a collection of unwanted parts from customer projects. His workshop shelves are stacked with standard replacement parts and a collection of rare and hard to find racing components. As the project evolved he added parts from his collection that would give his race bike a real edge.
Gabriel's high spec parts list includes an alloy cylinder head cast from original Gilera engine moulds and bored to 175cc. He's combined this with a specially made racing cam and an aluminium head fitted with larger valves. The 18mm stock carb has also been replaced by a larger 24mm race unit and the gearbox houses lightened internals. Not surprisingly the complete list of modifications is too long to list and almost too hard to remember, but what really counts here is how effective they have been.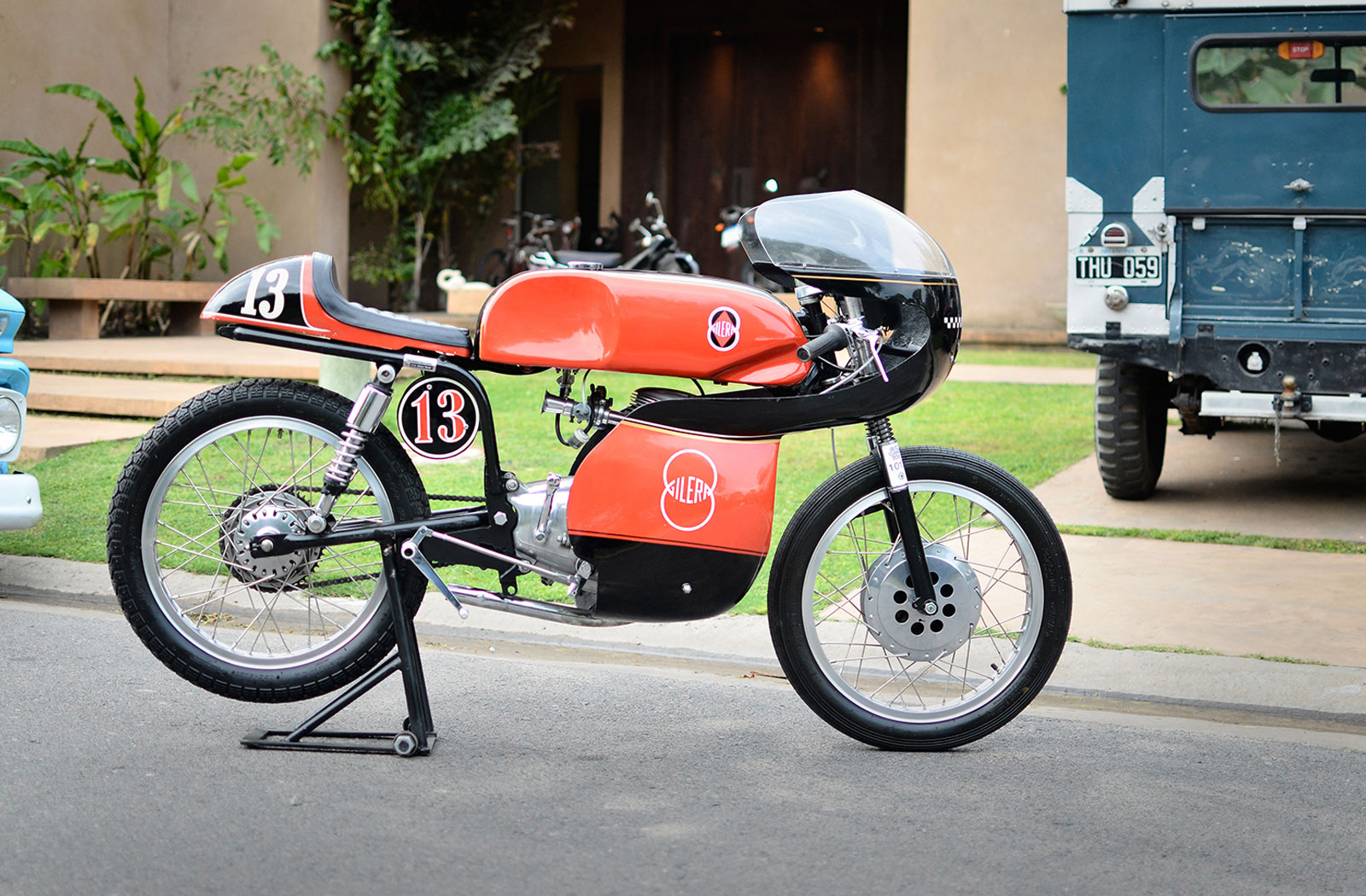 Gabriel's goal was to build a competition-winning bike and his Gilera 150 Sport has done it, both on and off the track. At local Gilera race events his 'L'indomabile' 150 Sport, which translates to indomitable or unbeatable has been exactly that. As for its off-track exploits, Gabriel displayed the bike at Argentina's AFF motorcycle expo soon after its completion where it was lauded by the judges.
Thanks to its specially built engine Gabriel's Gilera has more power and revs much higher and than before. That extra power combined with drastically reduced weight and tuned suspension make it a tiny force to be reckoned with. "The bike is always asking for gas and speed," he jokes. "You can't go on a Sunday drive with it, you need to go faster and faster!"