We've seen a lot of great new riding gear from Pando Moto in 2020. With each new addition, they've refined their style and utilised more advanced materials to improve their offering. Today we're looking at 2 updated versions of existing black Dyneema Jeans in the Pando Moto 2020 range. Replacing the highly successful Steel Black 9 and Kissaki Black models are the new 2020 Steel Black 0.2 jeans for men and the women's Kissaki Dyn motorcycle jeans.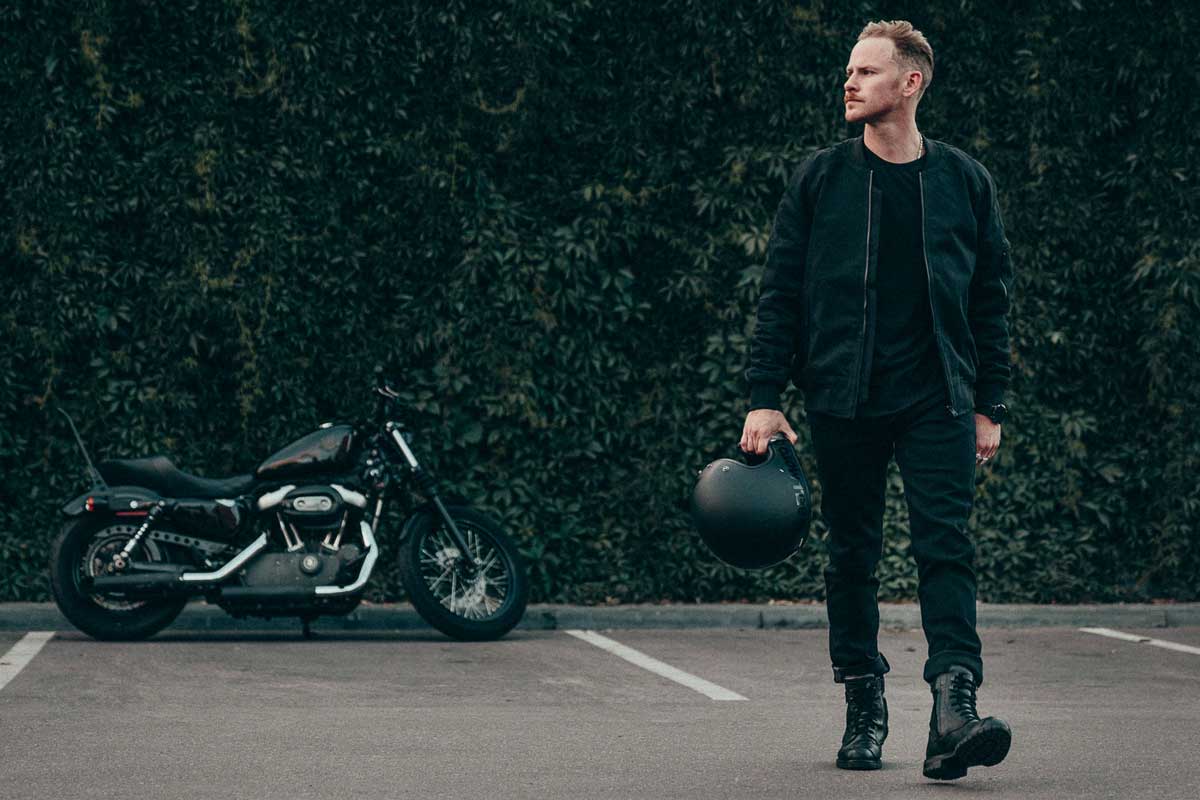 "There's always room for improvement."
Pando Moto has embraced this belief with these 2 updated pairs of single layer motorcycle jeans. The biggest change comes to the material they're constructed from. By leveraging updates in Dyneema technology and how it's woven into the garment Pando Moto have been able to recreate these models with a deeper black finish that now covers the exterior and interior of the jeans. Boasting a strength rating 15 times that of steel Dyneema offers excellent abrasion resistance in a single layer denim design. This equates to free movement, no bulky, hot liners and increased comfort both on and off the bike.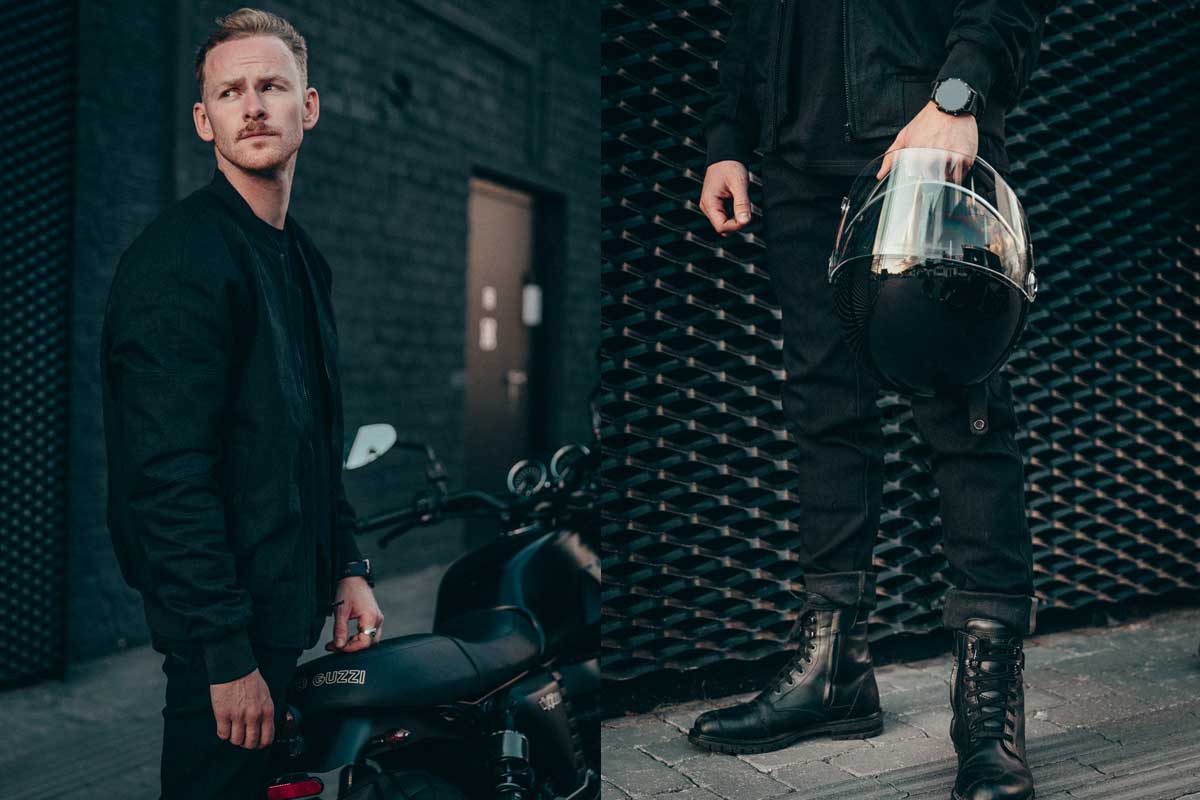 The new Steel Black 0.2 jeans feature a single-layer construction styled for a slim fit. The black denim construction utilises a 25% Dyneema blend for 180 degrees of protection along with elasticised cotton for plenty of stretch. Additional protection can be added by fitting the hip and two-position knee armour pockets with the latest SAS-TEC TripleFlex armour which is included in the purchase price.
Thanks to the single-layer construction of these Dyneema jeans the Steel Black 0.2 jeans have no seams on the thighs. This gives them a genuine streetwear look without sacrificing safety. Other design features include a Pando Moto keyring at the waist, reflective strips on the inner cuffs, a subtle logo embroidered on the left thigh and a lightning bolt stitch pattern on each back pocket. The Steel Black 0.2 jeans are CE certified with a AA safety rating.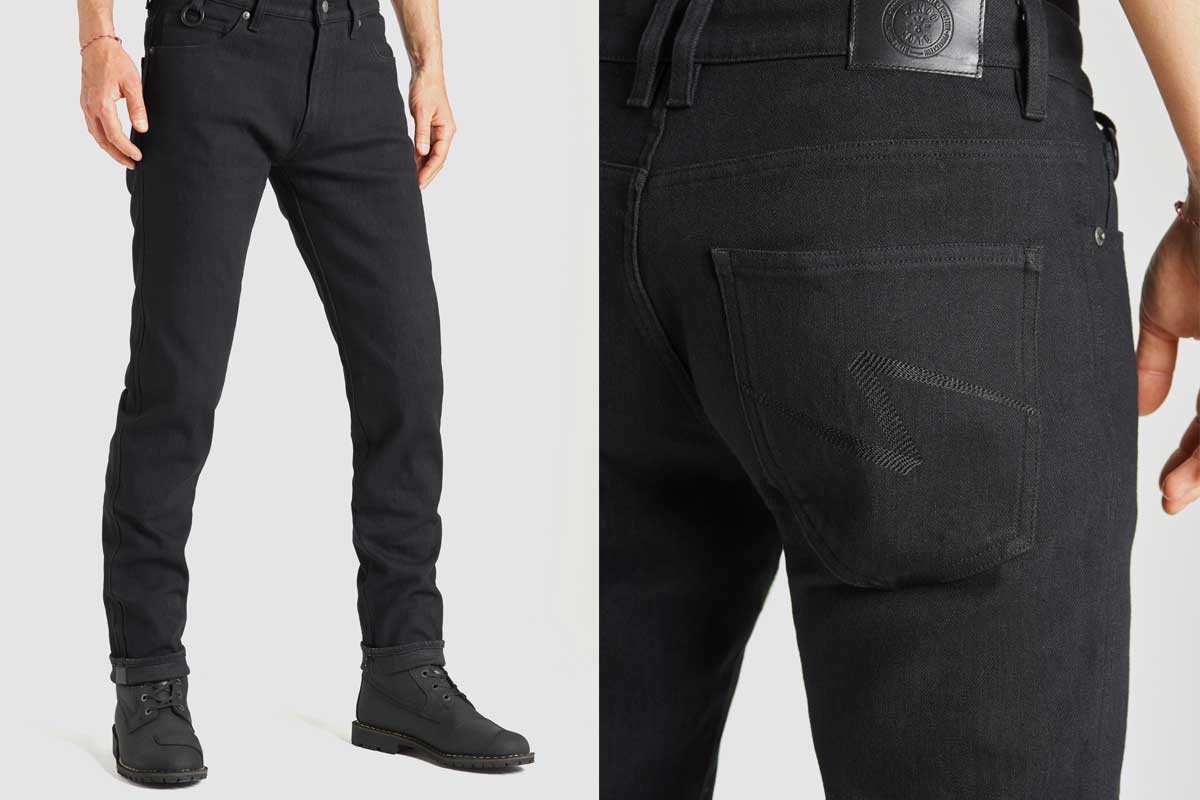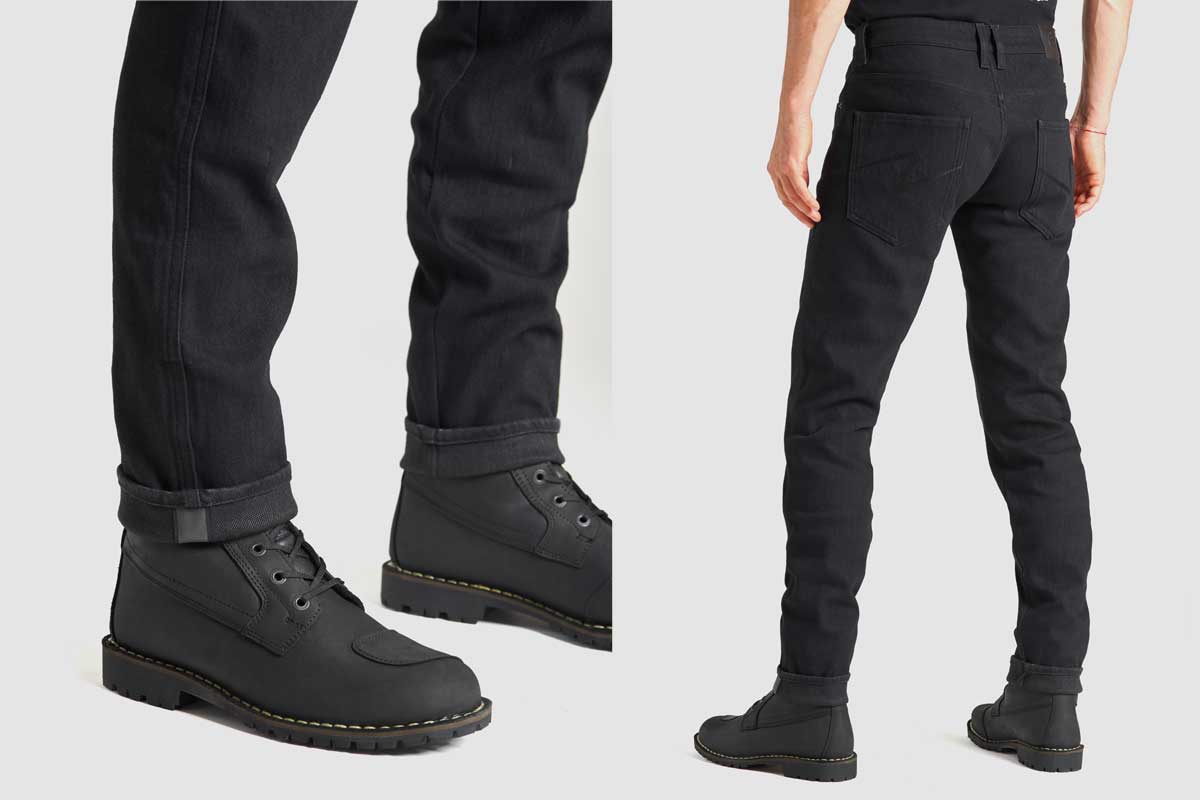 The women's Kissaki Dyn motorcycle jeans also offer the comfort and convenience of single-layer denim. Utilising the same approach used with the Steel Black 0.2 jeans, the Kissaki Dyn offers a slim fit, stretch denim that packs a 25% blend of Dyneema protection. Hip armour pockets and two-position knee armour pockets are also included along with matching SAS-TEC TripleFlex armour.
Pando Moto state that the Kissaki Dyn "is a perfect option for all the female riders who care about the safety, comfort and versatility of their riding gear". The style of the updated Kissaki Dyn Dyneema jeans is essentially the same as the outgoing model aside from an improved deeper black finish.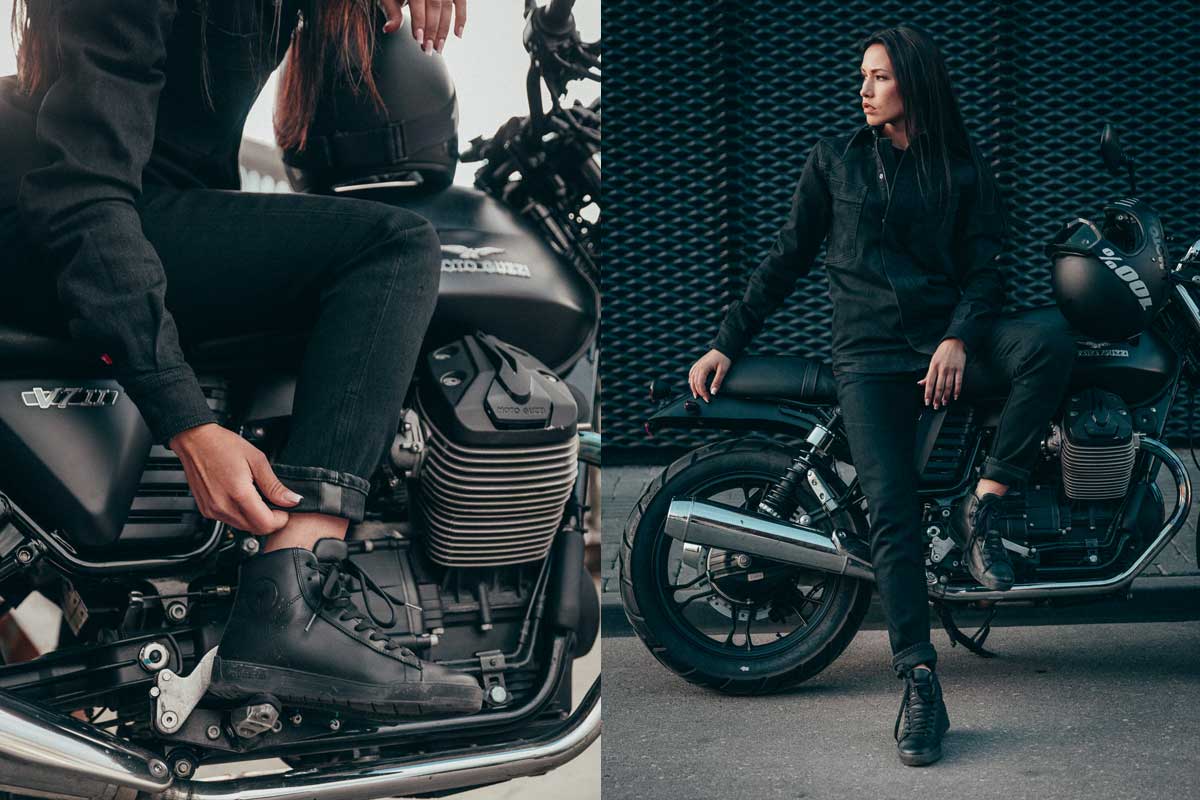 Both of these updated motorcycle jeans models are CE officially approved PPE under EN 17092 with level AA (speed 70 km/h) safety. All Pando Moto garments are made in Europe to their strict quality control standards.